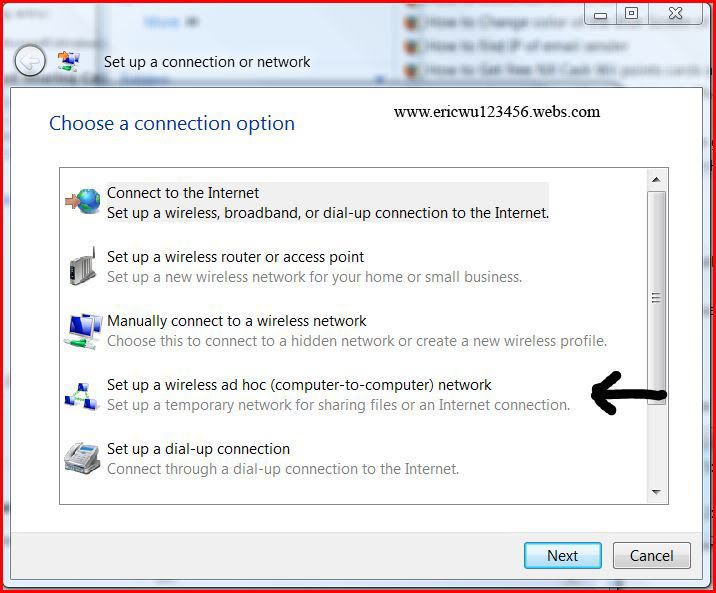 My new tutorial here hows you how to turn your Windows PC into a Wifi access point (AD-HOC access point). I'm pretty sure some of you have been in a situation where you need wifi at home, but don't have any. This tutorial will really help you if you are one of these people.
Some great uses for this:
Connecting your iPod touch to the internet at home.
Data transfers between 2 local computers.
Controlling your computer from another computer in your house.
and a lot more...

Click Here
for more info.